HKTDC Hong Kong International Optical Fair draws over 12,000 buyers
Friday, November 10th, 2023 - ACN Newswire Pte Ltd

Smart and sustainable eyewear were key trends in the event, which generated healthy deal flow
HONG KONG, Nov 10, 2023 - (ACN Newswire) - Organised by the Hong Kong Trade Development Council (HKTDC) and co-organised by the Hong Kong Optical Manufacturers Association (HKOMA), the 31st HKTDC Hong Kong International Optical Fair concluded successfully today. The three-day fair (8 to 10 November) proved popular, attracting more than 12,000 buyers from 92 countries and regions to source the latest eyewear products and designs.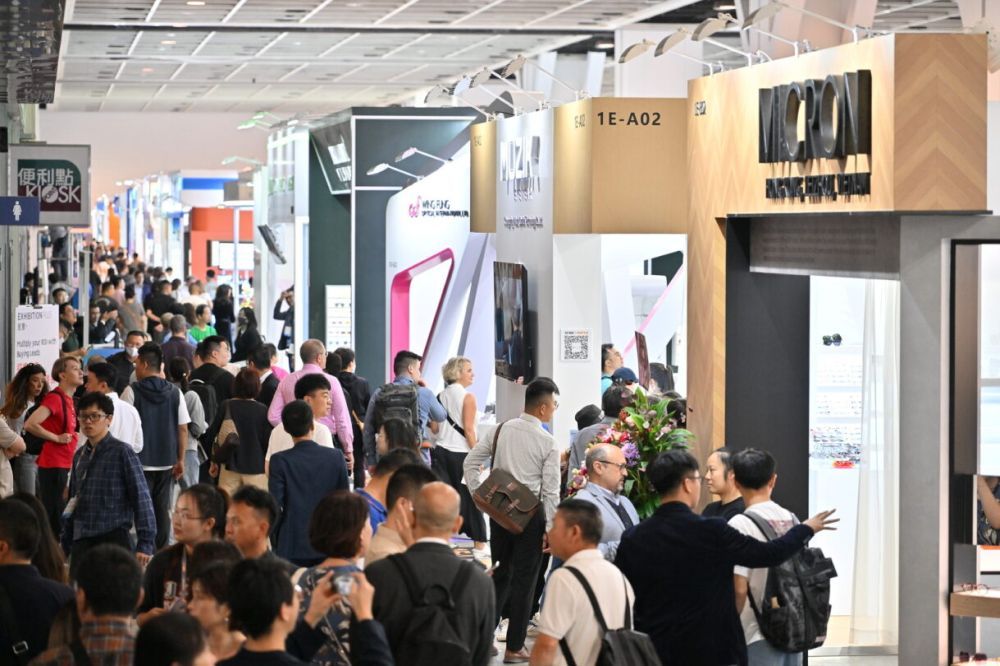 Sophia Chong, Deputy Executive Director of the HKTDC, said: "This year's Optical Fair is the first optical fair to be held physically since Hong Kong fully reopened. We are pleased to see vibrant trading on the fairground and to welcome buyers who have travelled from all over the world to Hong Kong for in-person sourcing. There has been a significant increase in attendance from ASEAN markets, including Indonesia, Malaysia, Philippines, Singapore, Thailand and Vietnam. Buyer numbers from India, Macao and Mainland China also rose. This demonstrates Hong Kong's enduring status as an international trade fair capital."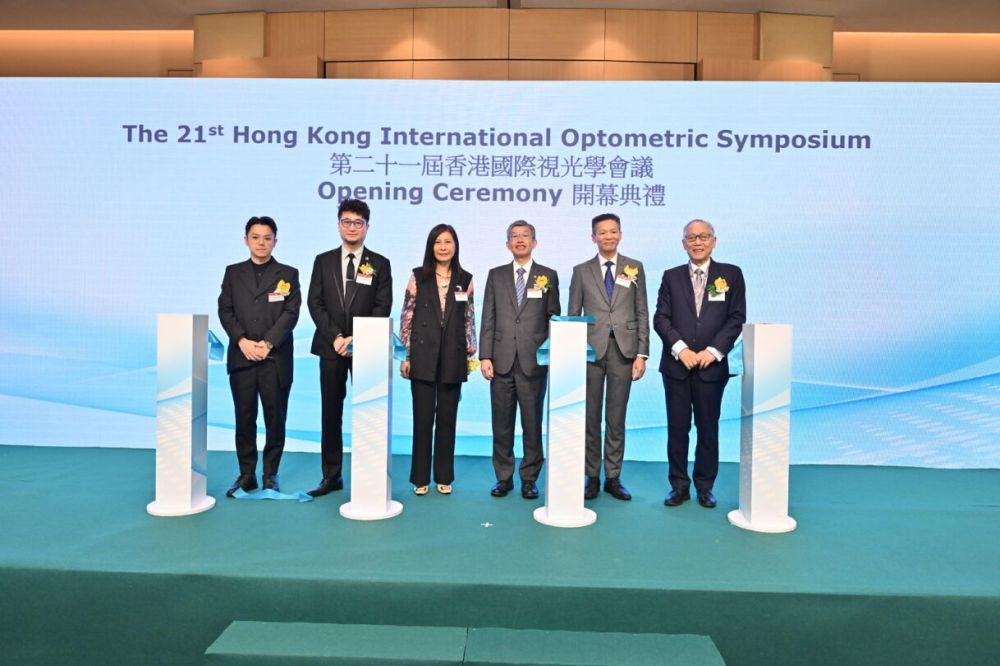 Smart and sustainable eyewear in focus
Technology is evolving rapidly, with R&D creating smart technologies that have permeated all aspects of daily life. Smart glasses have garnered increased attention and undergone active development in recent years as eyewear is an integral part of life as well as fashion. The Smart Eyewear zone debuted this year, spotlighting a diverse range of eyewear and products using innovative technologies. Hong Kong eyewear brand Solos Technology Limited, which specialises in smart-technology development, demonstrated AirGo™ 3 AI smart glasses that combine ChatGPT and wearable tech. The brand's General Manager Kenny Cheung said the firm had been busy introducing smart eyewear technology to new buyers, most of whom came from Asia and Europe. "We have found optical manufacturers from Hong Kong and Mainland China."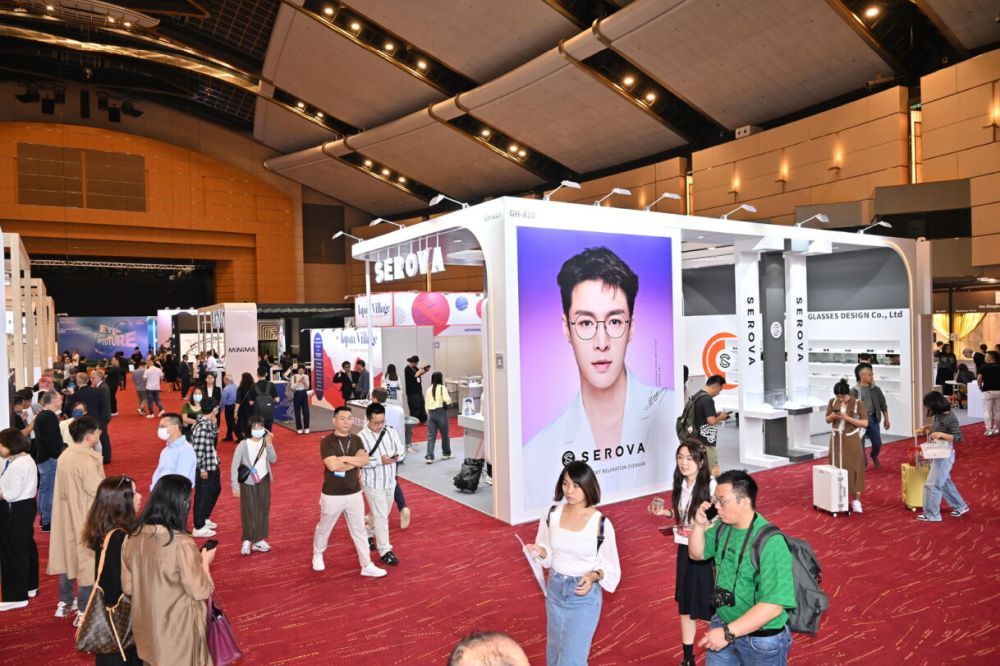 The optical industry has also embraced environmental protection, sustainable development and recycled material use. These factors represent long-term industry goals and serve as driving forces behind the optical industry's development. Debut Hong Kong exhibitor Wingram Industrial Company Limited is dedicated to developing eco-friendly materials. It launched BioAcetate S70 – a biobased and biodegradable material used to produce sustainable eyewear products. The company's Head of Operations May Ng said: "We have received positive feedback from eyewear manufacturers and brand owners coming from different places such as Hong Kong, India, Italy, Japan, Mainland China, Thailand and Mauritius. Five to six new buyers will place orders for our BioAcetate S70 material after the fair."
The fair also showcased eyewear for children, accessories and optometric instruments. The atmosphere for on-site negotiations was exuberant. Vista Import from Brazil visited the fair for the seventh year. Company Director Roberto Basile Neto said he had identified a number of suppliers in Hong Kong and Mainland China through Click2Match – the AI-backed business-matching platform – and planned to buy 20,000 pairs of sports eyewear, 20,000 pairs of protective children's sports eyewear and 10,000 pairs of children's glasses, all from new suppliers. He also said Click2Match helped him record more supplier information so he could continue to negotiate with them after the fair.
Van Dut Le, Managing Director of An Khang Phuc Co., Ltd, an eyewear distributor from Vietnam, said: "We also contacted suppliers in Hong Kong and Korea through business matching service, and placed orders worth more than US$130,000 for lens edge grinding machines, and 20,000 pairs of contact lenses."
For more comments from exhibitors and buyers, please visit the following website: https://www.hktdc.com/event/hkopticalfair/en/success-stories
Hong Kong International Optometric Symposium addresses industry concerns
During the fair, the 21st Hong Kong International Optometric Symposium was held, themed Empowering Community Eye Care through Artificial Intelligence and Telemedicine in Optometry. Industry representatives from around the world discussed topics such as the application of AI in optometry and impact of telemedicine in healthcare.
Fair website: https://www.hktdc.com/event/hkopticalfair/en  
21st Hong Kong International Optometric Symposium: https://www.hktdc.com/event/hkopticalfair/en/the-21st-hong-kong-international-optometric-symposium
Photo download: https://bit.ly/3srpwp6
Media enquiries Please contact the HKTDC's Communication and Public Affairs Department:
Frankie Leung, Tel: (852) 2584 4298, Email: [email protected]
Phyllis Tsang, Tel: (852) 2584 4288, Email: [email protected]
About HKTDC
The Hong Kong Trade Development Council (HKTDC) is a statutory body established in 1966 to promote, assist and develop Hong Kong's trade. With 50 offices globally, including 13 in Mainland China, the HKTDC promotes Hong Kong as a two-way global investment and business hub. The HKTDC organises international exhibitions, conferences and business missions to create business opportunities for companies, particularly small and medium-sized enterprises (SMEs), in the mainland and international markets. The HKTDC also provides up-to-date market insights and product information via research reports and digital news channels. For more information, please visit: www.hktdc.com/aboutus. Follow us on Twitter @hktdc and LinkedIn
Contact Profile
Keywords
HKTDC
Newsrooms
Sharing
More Formats