GFA World Responds to Devastating Nepal Earthquake
Friday, November 10th, 2023 - GFA - Gospel for Asia
TOOWOOMBA, Qld – An Australian based global mission agency says several of its partner churches were left "broken" by a devastating earthquake that struck remote Western Nepal killing more than 150 people.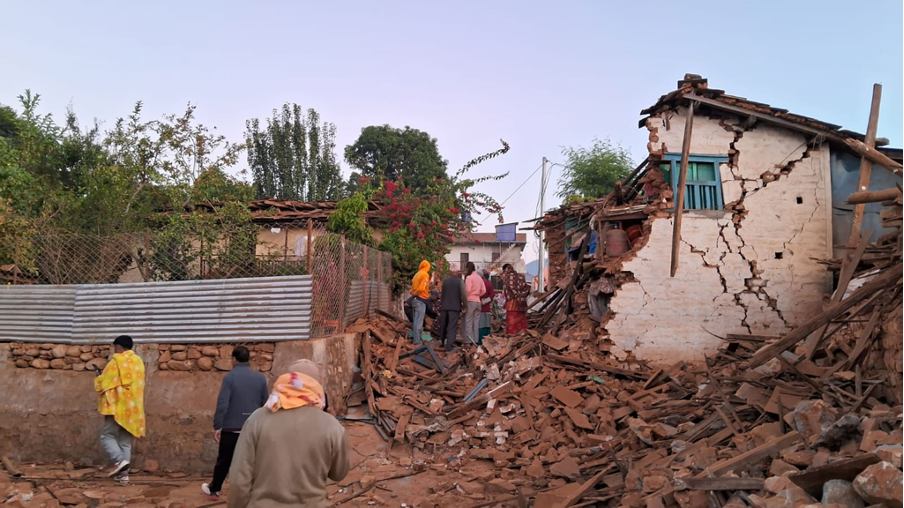 "We have also lost cherished members of our church family in this heart-wrenching tragedy," said K.P. Yohannan (Metropolitan Yohan), founder of GFA World (www.gfaau.org). "Our prayers are with all the affected families, and we share in their grief during this most challenging time."
According to news reports, the magnitude 6.4 quake flattened mud-and-brick homes in the rugged Jajarkot and West Rukum districts, about 480 kilometres west of the capital, Kathmandu. It hit just before midnight local time when most people were in bed. Tremors were felt as far away as Delhi.
GFA World reported three churches were badly affected, and in one village three church members were killed.
One Nepalese church leader told the mission organisation that local Christians were "broken" by the loss of life and many severe injuries.
Local Church Members Rush to Aid Survivors
"Just like when a quake rocked Nepal in 2015, our teams immediately mobilised. Local church members are actively involved in rescue and relief efforts in the region, with thousands of people in need of food, blankets and tents after their homes were destroyed," said Yohannan.
Because many affected villages are in remote areas impassable by vehicles, church workers have to use motorbikes to reach them, a local church leader told GFA World. The organisation supports national missionaries and helps millions of the poorest people in Africa and Asia.
Within hours, one church team reached a devastated village and began distributing food.
It's estimated in some areas up to 90% of the simple mud-and-brick dwellings collapsed.
Yohannan urged Christians to pray for those suffering and those who've lost loved ones in Nepal. "Let our faith guide us in extending God's love, aid, and hope to the people of Nepal," he said. "Together, we can help them heal."
***
GFA World (www.gfaau.org) is a leading faith-based global mission agency, helping national missionaries bring vital assistance and spiritual hope to millions across the world, especially in Africa and Asia, and sharing the love of God. In a typical year, this includes thousands of community development projects that benefit downtrodden families and their children, free medical camps conducted in hundreds of villages and remote communities, over 40,000 clean water wells drilled since 2007, income-generating Christmas gifts for more than 150,000 needy families, and teaching to provide hope and encouragement in 110 languages in 14 nations through broadcast ministry. GFA World has launched programs in Africa, starting with compassion projects in Rwanda. For all the latest news, visit the Press Room at https://gfanews.org/news.
PHOTO CUTLINE: GFA WORLD, LOCAL CHURCHES RUSH TO AID NEPAL QUAKE SURVIVORS: Local church teams in remote Western Nepal are desperately trying to reach villages flattened by a magnitude 6.4 earthquake last Friday night that killed more than 150 people and left thousands without shelter. GFA World (www.gfaau.org) is asking for prayer and support.
File Library
Contact Profile
Keywords
More than 150 killed; local church teams scramble to aid survivors
Categories
Newsrooms
Sharing
More Formats