ASEAN Operational Excellence & Business Transformation Summit 2023
Wednesday, November 1st, 2023 - ACN Newswire Pte Ltd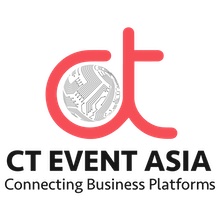 KUALA LUMPUR, Oct 31, 2023 - (ACN Newswire) - CT Asia is honoured to host the ASEAN OPERATIONAL EXCELLENCE & BUSINESS TRANSFORMATION SUMMIT 2023, the biggest ever premier event for Transformation & Operational Leaders.
Taking place on the 28th & 29th November 2023 at the Royale Chulan Kuala Lumpur, this summit brings together global Operational leaders from diversified mega industries to discuss and explore solutions to the diverse challenges faced by the overall operations management process.
Optimizing operations is essential for organizations to reach their goals, and operation management plays a critical role in ensuring this success by assessing all aspects of the business including costs, customer satisfactions and processes efficiency. Hence this Summit focuses on the strategies, processes, people, as well as digital transformation with the goal of streamlining operations through modern technologies such as Automation, Artificial Intelligence, Data Analytics and Generative AI, to achieve business continuity and excellence. It's designed to provide attendees with in-depth insight into Operation Management and its potential to help organizations improve their performance by finding a balance between costs, inputs, and outputs to advance the mission and vision of the organization.
Themed "REINVENTING ENTERPRISE OPERATIONS BY RE-IMAGINING STRATEGY, PROCESS, PEOPLE THROUGH MODERNIZE TRANSFORMATIONS" the event will be packed with sessions panel discussion and keynote speeches from top industry leaders, giving attendees a unique opportunity to ask questions and gain experts knowledge.
The ASEAN INDUSTRIAL OPERATION MANAGEMENT CONFERENCE is a must-attend! Don't miss out on this unparalleled opportunity to revolutionize the way your organization operates. Seats are limited and HRDF claimable, so hurry and secure your spot right away.

REQUEST FOR BROCHURE & RESERVE YOUR SEAT: https://www.aiomc.com/request
The website has full details of the program. Interested parties can visit WEBSITE
For further enquiries, please contact:
Amina +60 1161888699| [email protected]
Contact Profile
Keywords
ASEAN Operational Excellence & Business Transformation Summit 2023
Newsrooms
Sharing
More Formats