The 17th JCB World Conference Held in Okinawa, Japan
Friday, October 27th, 2023 - ACN Newswire Pte Ltd

JCB to share strategy with partners from all over the world
TOKYO, Oct 27, 2023 - (JCN Newswire) - JCB Co., Ltd., Japan's leading international payment brand held the 17th JCB World Conference in Okinawa, Japan on October 25 and 26. The conference brought together over 300 participants from 186 companies, primarily JCB Card issuers and merchant acquirers, representing 21 countries and regions.
The conference served as a platform for sharing insights on evolving payment technologies through digitalization and business models utilizing Japanese content with partners from various countries and regions. The event was also an opportunity to strengthen partnerships further, especially in Okinawa, a location that showcases the recovery of tourism post the COVID-19 pandemic.  
The keynote address was delivered by Mr. Joichi Ito, co-founder, board member, and chief architect of Digital Garage, Inc., and President of Chiba Institute of Technology, focusing on "The Emerging web3 World Order.".  In Session 1, topics centered around the evolution of payment technology through digitization, featuring speeches by Mr. Sopnendu Mohanty, Chief Fintech Officer of The Monetary Authority of Singapore, and Mr. Joel Tay, CEO of Soft Space Sdn. Bhd, discussing the potential brought by advancements in payment solutions. Session 2 included talks by Mr. Hajime Tabata, CEO of JP UNIVERSE Inc., and Mr. Tim Kuo, President of Taipei Fubon Commercial Bank, on the fusion of gaming and business using Japan's captivating content and card launch examples centered around Japan's themes, sharing insights on business models utilizing Japanese content and JCB's initiatives.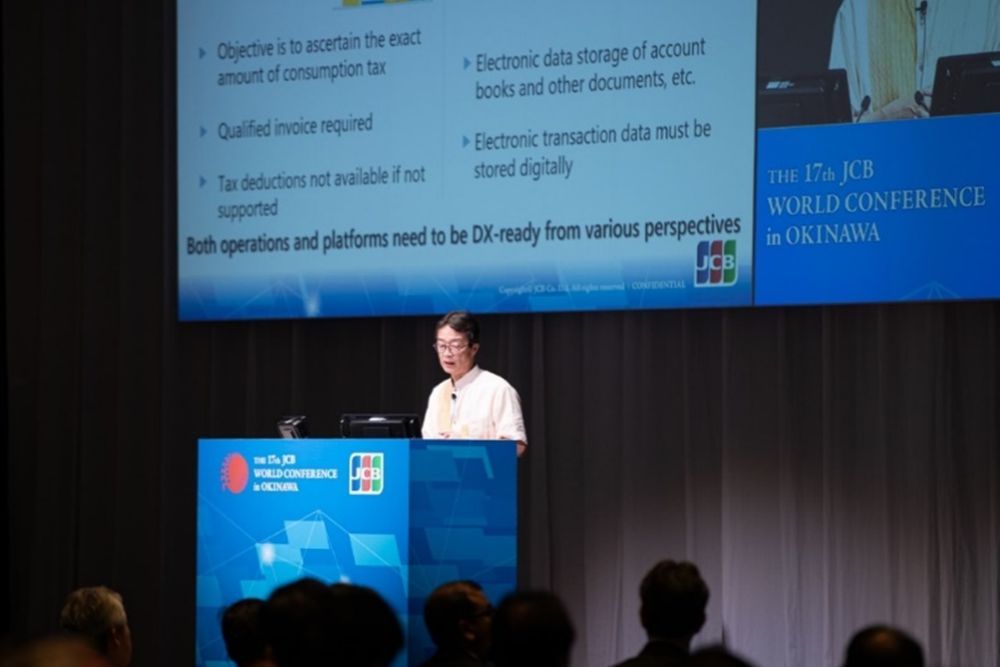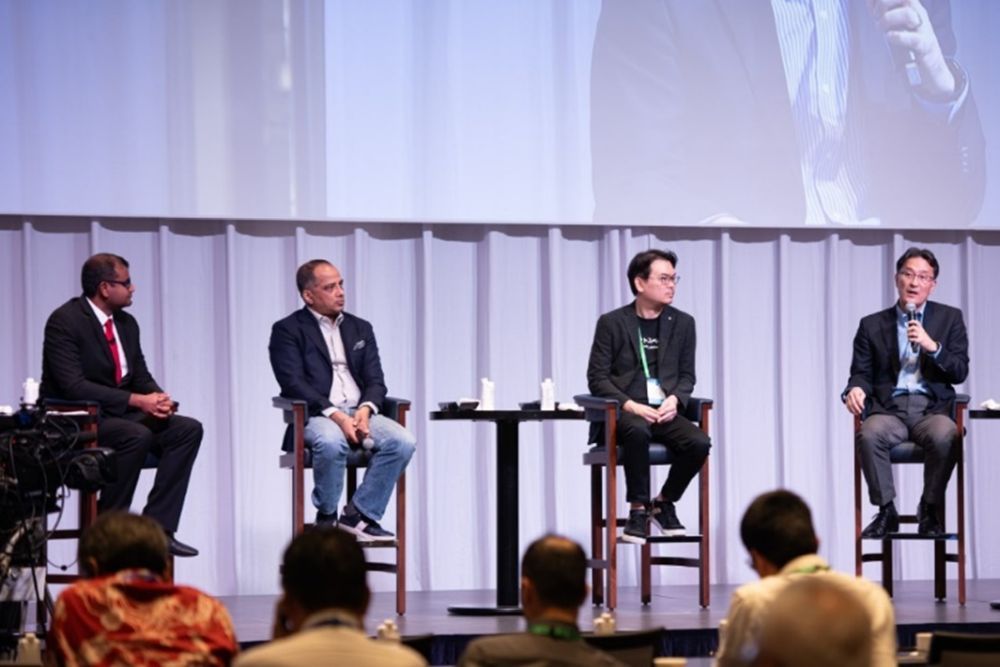 About JCB World Conference
The conference, held approximately every two years since 1988, aims to share JCB's strategy with partners from around the world and strengthen partnerships further.  Previous conferences were held in cities such as Tokyo, Kyoto, Vienna, San Francisco, Bali, Taiwan, and Hawaii.  The event was postponed due to the COVID-19 pandemic and was held this year, marking the first time in four years.
About JCB
JCB is a major global payment brand and a leading credit card issuer and acquirer in Japan. JCB launched its card business in Japan in 1961 and began expanding worldwide in 1981. Its acceptance network includes about 43 million merchants around the world. JCB Cards are issued mainly in Asian countries and territories, with more than 154 million cardmembers. As part of its international growth strategy, JCB has formed alliances with hundreds of leading banks and financial institutions globally to increase its merchant coverage and cardmember base. As a comprehensive payment solution provider, JCB commits to providing responsive and high-quality service and products to all customers worldwide. For more information, please visit: www.global.jcb/en/
Contact
Ayaka Nakajima
Corporate Communications
Tel: +81-3-5778-8353
Email: [email protected]
The 17th JCB World Conference Program
Title

Company Name & Job Title

Name

JCB Strategy

"Transforming Payments & JCB"

President and CEO, JCB Co., Ltd.

Chairman, JCB International Co., Ltd.

Takayoshi Futae

Keynote Address

"The Emerging web3 World Order"

Co-founder, board member, and chief architect of Digital Garage, Inc.

President of Chiba Institute of Technology

Joichi Ito

Theme Session I

Theme Speech

"Future of Financial Services"

Chief Fintech Officer,

The Monetary Authority of Singapore

Sopnendu Mohanty

Theme Speech

"Contactless – Mobile Payment Technologies of Today and Tomorrow"

CEO, Soft Space Sdn. Bhd.

Joel Tay

JCB Speech

"Creating the Future of Commerce"

Executive Fellow, JCB Co., Ltd.

EMVCo Executive Committee member

Junya Tanaka

Theme Session II

Theme Speech

"Let's make the world more creative with the power of games"

CEO, JP UNIVERSE Inc.

Hajime Tabata

Theme Speech

"Taiwan Pioneering Credit Cards for Japan Travel - Fubon J Card"

President,

Taipei Fubon Commercial Bank

Tim Kuo

JCB Speech

"JCB Initiatives: Japan as a Destination for Unique Experiences"

President & CEO,

JCB International Co., Ltd.

Yoshiki Kaneko
Contact Profile
Keywords
JCB
Newsrooms
Sharing
More Formats