Chickens Having a Swinging Good Time
Thursday, November 26th, 2015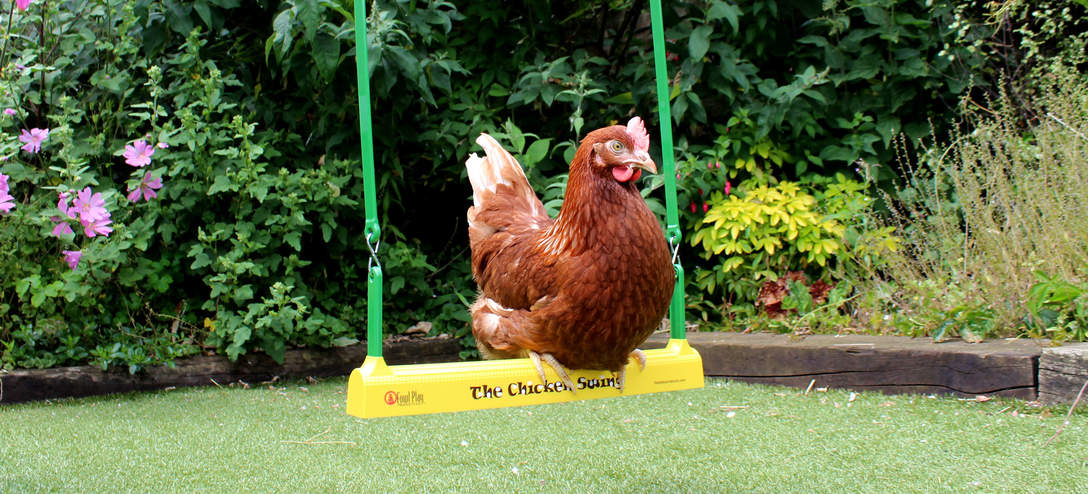 New to Australian shores in time for Christmas is the hentertaining Chicken Swing.
An ideal Christmas present for any backyard chook the Chicken Swing can be hung in any chicken coop, enclosure, chicken run or from a tree.
The Chicken Swing is a great hen toy that will reduce boredom and keep chooks (and owners) hentertained. They'll love being able to hop up as they please, stretch their wings and swing back and forth above their friends. Swinging is a very natural pastime of chickens, but unfortunately not every garden has a suitable branch!
Made from safe quality parts that are built to last, The Chicken Swing is suitable for poultry of all ages and breeds.
To use it attach The Chicken Swing so it hangs close to the ground, and as the chicks or chickens get used to climbing on, increase the height.
The Chicken Swing is available to order for $40 plus delivery online at
www.Omlet.com.au
or by calling 02 99607531.
For stunning high resolution images of The Chicken Swing or info please contact:
File Library