MonsoonSIM with Deakin Business School have launched the world's first cloud-based business simulation involving ERP, Capital Budgeting and Research and Development
Monday, August 24th, 2020 - MonsoonSIM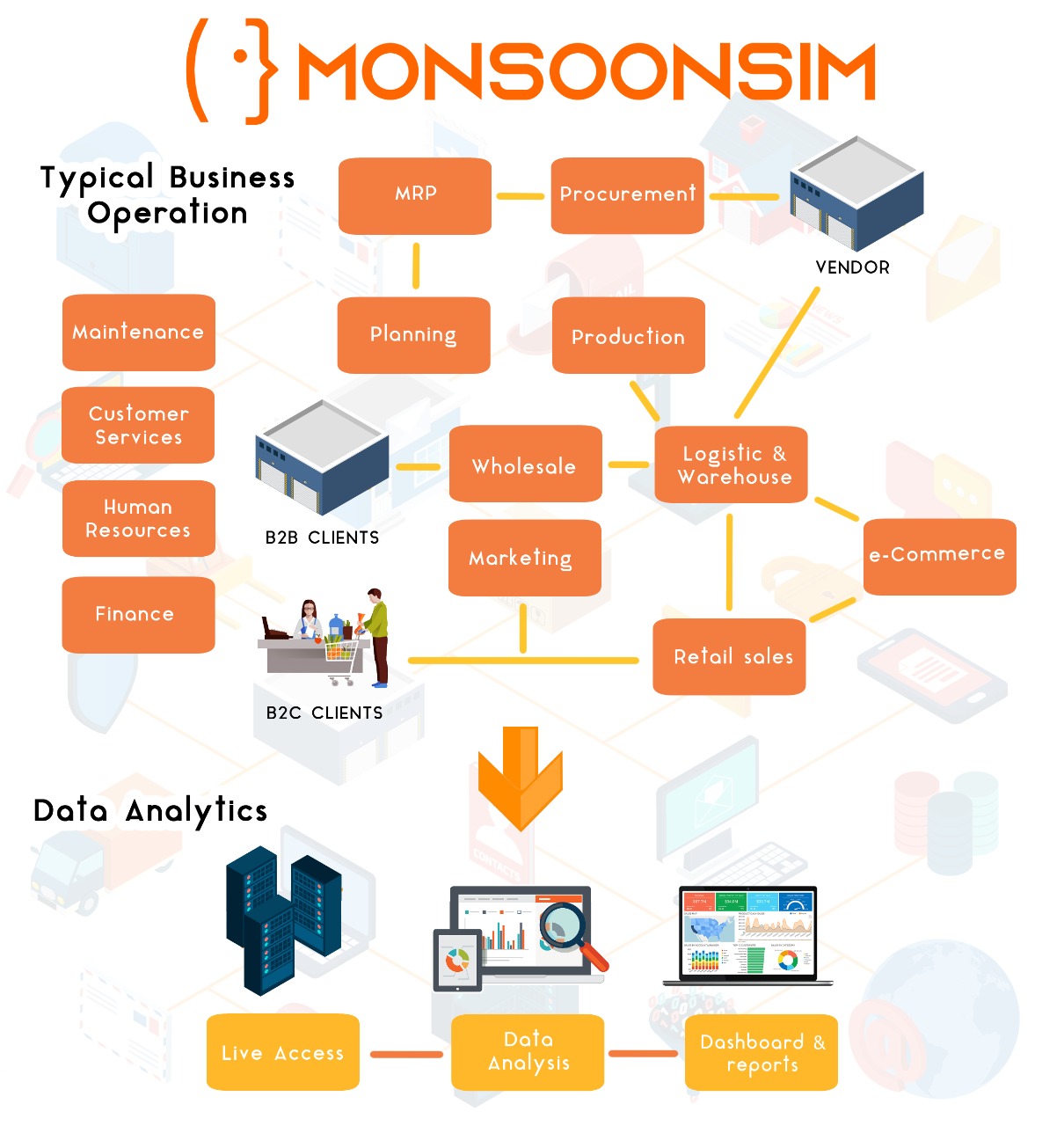 MonsoonSIM, in collaboration with Dr. Christine Contessotto and Dr. Edwin Lim of Deakin University, have incorporated capital budgeting concepts to evaluate viable innovative projects. This new feature is designed to expose learners to the principles of capital budgeting and accounting for research and development (R&D) expenditure.

The new feature allows learners to understand how successful versus unsuccessful R&D affects corporate reporting (under IFRS) and business' financial performance and position. Learners operate their virtual business which provides an opportunity to invest in projects with the aim of increasing their company's intellectual capital and future profitability. The learners must carefully consider the project's viability and will ultimately experience success or failure in their choices. This is part of their learning process.

This new feature will be taught in Deakin's accounting capstone class curriculum. Deakin Business School has been teaching with MonsoonSIM for more than three years. Associate Dean in Deakin's Faculty of Business and Law, Christine Contessotto, and Senior Lecturer, Edwin Lim, run MonsoonSIM in their Accounting and Society class. "This new feature provides the opportunity for learners to apply theoretical knowledge on capital decisions related to R&D projects and see the impact of the application of IAS 138 Intangible Assets in a dynamic environment", explains Christine.

"The newly introduced feature also offers an exciting opportunity for educators from different disciplines to design more contextualized and authentic assessments that encourage knowledge application and integrated learning" adds Edwin.

"Capital budgeting and R&D are important concepts for all accounting and finance students. With this new feature, I am very proud to say that we have pushed the boundary of experiential learning even further" said MonsoonSIM founder Abdy Taminsyah.

 
Video
Contact Profile
Keywords
Deakin Business School, ERP, ERP simulation, cloud-based business simulation, Business simulation, Experiential learning, Deakin Accounting, virtual learning, business education, accounting simulation, Christine Contessotto, Edwin Lim,
Categories
Sharing
More Formats
View QR Code