Complexica Opens Melbourne Office and Appoints Leonardo Arantes as Sales Manager
Friday, June 22nd, 2018 - Complexica
Complexica Pty Ltd, a leading provider of Artificial Intelligence software for optimising sales & marketing decisions, announced today that it has opened an office in Melbourne in the St Kilda Road Towers and appointed Leonard Arantes as Sales Manager for Victoria.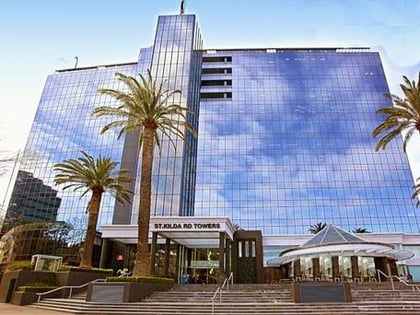 Complexica's CEO, Matt Michalewicz, commented that "Leonardo is the perfect addition to our expanding team, with a career in sales that spans 15 years across various B2B selling roles in sales effectiveness, information technology, and analytics. He has a deep appreciation for the value of data analysis in effective sales processes and a passion for leveraging automated analytics and Artificial Intelligence to unlock value for customers."
Prior to joining Complexica, Leonardo was a Senior Business Development Manager with Esri, the world's global leader in Location Intelligence and Analytics and before that, Senior Partner of Growth & Acquisition for Grist, a behavioural change consulting and benchmarking business, specialising in delivering more effective sales conversations in large scale sales operations. He holds a Master of Business Administration (MBA) with specialisation in Marketing from Deakin University.
"The opening of Complexica's Melbounne office represents a commitment to our customers in Victoria, which include Bunzl, PFD Foods, DuluxGroup, Coventry Group, and Treasury Wine Estates, among others," said Mike Costa, Complexica's Director of Customer Engagement. "Our expansion plans include this office along with others in the next 18 months, reflecting our growth strategy and focus on providing customers with a local presence."
Other recent successes of Complexica including the signing of Pernod Ricard and Treasury Wine Estates as customers, as well as winning the AiiA iAward for Artificial Intelligence & Machine Learning Innovation of the Year.
Contact Profile
Complexica
---
Complexica is a leading provider of Artificial Intelligence software applications that can optimise sales, marketing, and supply chain decisions, particularly for manufacturers, distributors, and retailers characterised by a large SKU range and long tail of customers. We were founded upon the research of several world-renowned computer scientists, and have commercialised an award-winning Artificial Intelligence platform called Larry, the Digital Analyst® which powers our enterprise software applications. For more information about Complexica, please visit: www.Complexica.com
---
Matthew Michalewicz
P: 0422813898
W:
www.Complexica.com
Keywords
Artificial Intelligence Software Company Continues to Grow
Categories
Newsrooms
Sharing
More Formats
View QR Code