RFID Wallets and Bags: Why Every Traveller Needs One
Tuesday, July 21st, 2015
Each day, an estimated 400,000 pickpocket incidents occur around the world and the top 10 cities for pickpockets around the world are also some of the most popular tourist locations for Australians, including Barcelona, Rome and Madrid (Irish Examiner).
This isn't even the scariest part. What's truly alarming is that pickpockets no longer have to remove your precious plastics from your wallet or bag to skim information, thanks to the handy chips now used in credit cards and passports.
As credit card providers have made use of advances in technology to introduce easy payments systems payWave and PayPass, criminals have been just as quick off the mark with their own version of easy payment methods - recent reports suggest criminals can now skim information from up to 10 metres away.
This is presenting a new problem for financial institutions, insurance companies, airports and of course most importantly, travellers.

How RFID-blocking technology can prevent theft
RFID stands for Radio Frequency Identification, and the technology is embedded into many credit cards, debit cards, licences and passports. It allows scanners to read the information held on these items quickly and easily. To illustrate, a credit card can be scanned simply by waving it in front of a scanner, without it even needing to be removed from the owner's wallet or purse. However, this also means that cards can be read by counterfeit scanners without the owner's knowledge.
RFID bags & wallets, through RFID-blocking technology, provide a layer of protection around the credit card or other RFID-embedded item. Essentially, it is a separate holding pocket within the bag or wallet, made from an opaque material with an inner and outer skin. This provides a very simple and inexpensive method of protecting cards and passports from counterfeit scanning.

How do I know if my cards or passports have RFID chips?
If you have a credit card or an Australian passport, you can be almost certain you have an RFID chip. Australian passports issued since late 2005 have chips and you can check by simply looking at the front cover for the universal RFID chip.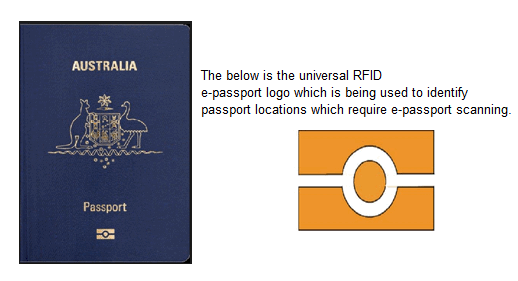 Tosca Travelgoods Adds RFID Protection for Sensitive Data
Tosca Travelgoods has started incorporating RFID-blocking technology into a number of travel products. This technology is designed to protect RFID-embedded items such as credit cards and passports from unwanted and unauthorised scanning.
CEO Marion Licen says that with many people now using contactless payment methods such as PayWave, RFID-blocking technology is a popular and effective way of protecting someone's sensitive personal data from being scanned and read without their permission or knowledge.
"There are countless reports of Australians being caught out abroad, particularly at this time of the year with Europe such a popular destination for Aussie travellers. Coupled with the frequent occurrence of baggage handlers being prosecuted for crime, it's no surprise RFID blocking products are in such high demand.
"Unfortunately there is no global standard for baggage processing. Many people who will be in the vicinity of your travel luggage, including baggage handlers, mechanics and others with access to secure areas and planes, may not be required to go through metal detectors or security protocols."
The RFID-blocking technology is now available in a number of Tosca products, including credit card holders, neck pouches, passport wallets, travel document holders, travel wallets, waist bags, shoulder bags, various sizes of backpacks, and the backpack wheeled trolley.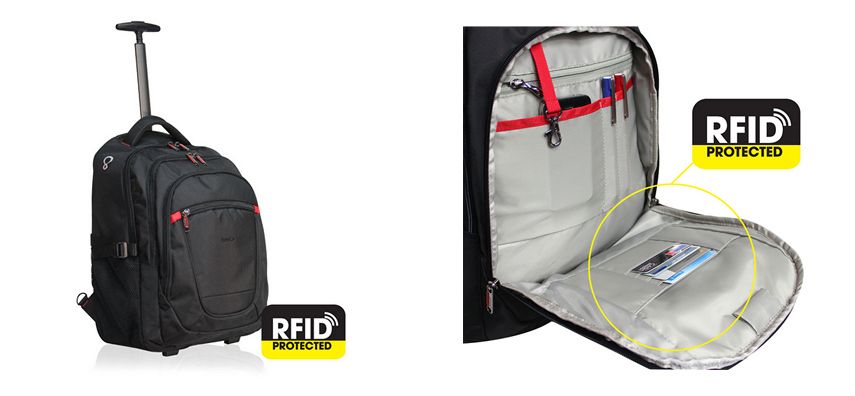 RFID blockers in-built in selected Tosca Bags & Wallets
"We will be adding it to many other items in our product lines as we go. It's really at the stage of being a must-have security safeguard for overseas travellers," Mr Licen said.
Tosca Travelgoods has been manufacturing and supplying high-quality bags and travel products in Australia since the 1960s. Products can be purchased online or through the House of Tosca retail outlet in Cheltenham Victoria.
File Library
Contact Profile
Keywords
luggage security, traveller security, RFID blocks, RFID wallets, RFID bags
Categories
Sharing
More Formats
View QR Code