Soprano Design acquires Fronde's Message Direct Platform
Thursday, May 1st, 2014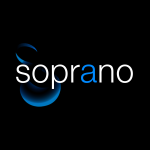 SYDNEY, AUSTRALIA – Soprano Design announces the completion of its purchase of the mobile messaging platform "Message Direct" from Fronde Systems Group, a New Zealand leading technology provider.
Soprano currently has a leadership position in Australia in the enterprise messaging space, and in recent years has grown organically and through acquisitions in Europe, Asia and North America. Through the acquisition of Message Direct, Soprano will gain a foothold in the New Zealand market. It will also provide direct connectivity to the New Zealand mobile network operators, adding to the Soprano direct connections in Australia, US, Singapore, Malaysia, UK and most of Europe.
Dr Richard Favero, Soprano Design Chairman, says that the expansion will allow Soprano to offer cross-carrier regional and global emergency and business process automation and use its global experience to extend into education, health, local government, retail and hospitality, and transportation and logistics.
"The Fronde mobile messaging platform, focussed on enterprise and government customers, is a perfect fit for Soprano," says Dr Favero. "Soprano's proven model for scaling and servicing most enterprise messaging verticals, combined with Fronde's already successful messaging platform means that customers can look forward to a continuing product innovation path."
The integration of Message Direct into Soprano enterprise messaging product will reduce the complexity for customers by leveraging a single enterprise messaging solution to operate seamlessly across Australia, New Zealand, Asia and further afield.
Fronde Systems Group CEO Ian Clarke says divesting Message Direct to Soprano will enable it to focus on its future strategy while at the same time provide clients access to Soprano's ongoing enterprise messaging product innovation.
"Fronde has successfully built the Message Direct Platform, and we are delighted to have established an ongoing operational partnership in which Fronde will continue to support and deliver Message Direct as part of our ongoing commitment to liberate our clients," Mr Clarke says.
Soprano has established Auckland and Wellington offices, with additional sales and operational resources planned to help accelerate growth in the New Zealand market.
About Soprano Design
Soprano is headquartered in Sydney, Australia with regional offices in New Zealand, US, UK, Singapore, Sweden, The Netherlands, Malaysia, and Romania. Soprano solutions are uniquely engineered to enable mobile network operators to support their own local enterprise and government customer opportunities. Soprano offers a revenue acceleration model for MNOs, and today partners strategically with 15 mobile network operators in 4 major global regions. Soprano's products are used actively by global top 100 companies, leading financial institutions, and government agencies in four major world regions. Soprano's award-winning SOPRANO MEMS cloud-based messaging platform delivers a powerful messaging capability for B2B and B2C messaging, able to deliver a powerfully integrated IP, SMS, MMS, voice, and location experience.
About Fronde
Fronde is a leading technology company liberating organisations to pursue new levels of innovation and efficiency by delivering open, agile, and affordable solutions.
With over 350 staff across Wellington, Auckland, Melbourne and Sydney. Services include ICT consulting, software development, systems integration, managed services and cloud integration for businesses and government.
Fronde's cloud integration portfolio provides complete Enterprise Resource Planning, Infrastructure, Customer Relationship Management, and Mail & Collaboration cloud solutions. As a leading cloud integrator, Fronde is a NetSuite Solution Provider, an Amazon Advanced Consulting Partner and Channel Reseller Partner in the AWS Partner Network, a Salesforce Gold Partner, and was the Google Enterprise Partner of the Year for Australia and New Zealand in 2012.
Contact Profile
Horden Wiltshire
---
Horden Wiltshire is Soprano Design's Chief Executive Officer and has served in this role from early 2012. Horden is a seasoned technology executive specialising in managing global high-growth companies, and he has held leadership roles in the mobile industry for more than 10 years.
Since joining the business Horden has overseen the rapid acceleration of the company's expansion through organic growth into new markets, and he has seen the business emerge as a global leader in the enterprise messaging industry. He has inspired operational improvements and product innovation initiatives that have led to significant business' expansion into Asia, Europe and the United States, and he has established a global executive team to manage operations, sales, finance and marketing efforts as the company now conducts the majority of its business outside of Australia and New Zealand.
Prior to joining Soprano, Horden served as the CEO of the mobile solutions company Mnet Group (ASX:MNZ) and its forerunner m.Net Corporation for nine years. In his time as CEO Mnet enjoyed rapid growth; being listed in either the Deloitte Fast 50 or the BRW Fast 100 over three consecutive years. Mnet won numerous industry awards and was named the prestigious B&T Digital Services Company of the Year. Horden has held directorships at a number of technology companies and possesses extensive practical M&A experience within the sector. Horden's earlier successful career in the Royal Australian Navy culminated in command of the state of the art Collins class submarine HMAS SHEEAN.
Horden's academic qualifications include BE (Hons), MBA and MSc (Technology Commercialisation)
---
Horden Wiltshire, CEO
P: +61 2 9900 2200
M: +61 418 886 061
W:
www.sopranodesign.com
Keywords
Acquisition, Merger, Enterprise, Technology, Mobile, Messaging, Australia, New Zealand
Categories
Newsrooms
Sharing
More Formats
View QR Code