Advice from females on the startup frontline at Entrepreneurs in Conversation
Saturday, April 19th, 2014
Three top South Australian online influencers will share their business insights and secrets of web-based success on May 27 for "Females on the Frontline", the fifth Entrepreneurs in Conversation session, presented by the New Venture Institute of Flinders University.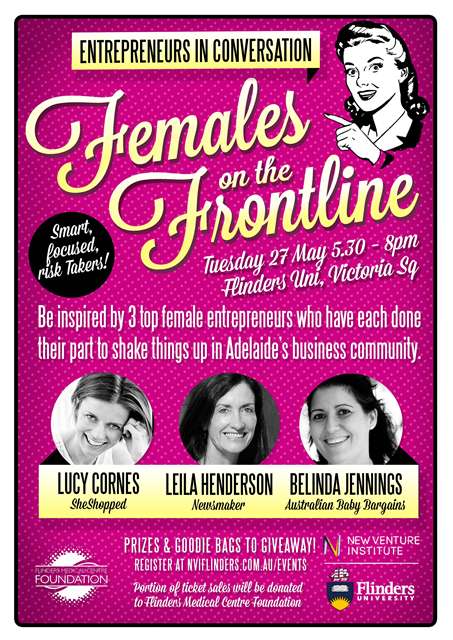 Lucy Cornes (She Shopped and loves), Belinda Jennings (Australian Baby Bargains & Mum Central) and Leila Henderson (NewsMaker) have between them attracted over half a million followers by building strong communities around their services. They will share their challenges and successes bringing their internet businesses to market - how they built their communities and business models, how they funded their businesses, and how they respond to opportunities and challenges.
Lucy Cornes – Founder of She Shopped and loves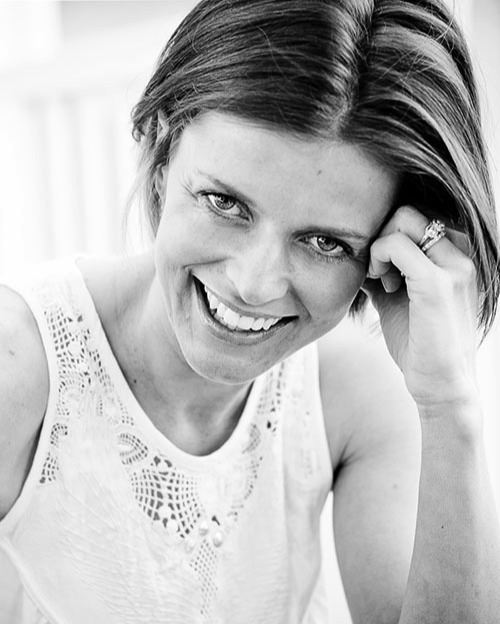 Lucy's passion is to help businesses with an online presence reach consumers in a measurable way, through digital advertising. She Shopped is a lifestyle media brand that is changing the way women shop and businesses advertise online. Lucy specialises in digital advertising, social media, creative direction, affiliate marketing, writing, radio broadcasting and blogging.
Belinda Jennings - Founder, CEO & evangelist of Australian Baby Bargains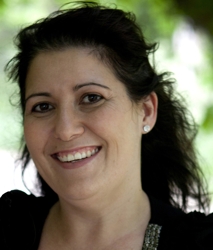 Belinda started Australian Baby Bargains after discovering the need for a fee-free trading platform to sell the baby gear her son had outgrown. It quickly revolutionised the way parents bought & sold, soon developing into a part of everyday life for thousands of parents online. Fast-forward three years and her Baby Bargains network has rolled out into every capital city around the country, with Belinda almost tripling the Australian Baby Bargains community in the past 12 months to 135,000 members.
Leila Henderson - Founder and CEO of NewsMaker®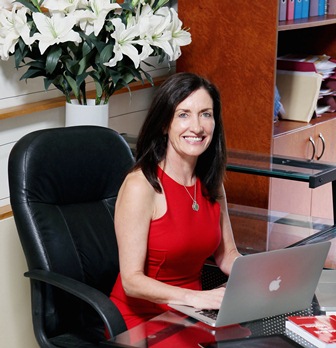 Leila has built up a customer network of more than 32,000 brands for her press release service, NewsMaker, since 2009. Her B2B technology platform provides PR and marketing professionals with direct connections to over 200,000 Journalists and Bloggers worldwide. Leila plans to share her rollercoaster ride and her plans to both expand NewsMaker's social media services and build a brand-new technology business from the ground up.
Whether you're a business owner, budding entrepreneur, or student, or you plan to launch back into the workforce, Females on the Frontline gives you the opportunity to gain top business tips from experts and put them into practice.
Tickets for the special event are selling fast so book early!
Contact Profile
Keywords
female entrepreneurs, female business founders, women tech founders, women IT
Categories
Sharing
More Formats
View QR Code