The Guilt Free Chocolate Treats & Baking Cookbook
Tuesday, February 25th, 2014
Today, Rhian Allen, Founder of Lose Baby Weight & The Healthy Mummy is proud to announce the launch of The Healthy Mummy Guilt Free Chocolate Treats & Baking Cookbook and the book can be previewed here.
Allen says, "If you are trying to lose weight, or just trying to be that bit healthier (for you and your family) traditional baking can be hard.
This is why we have created our Healthy Mummy Guilt Free Chocolate Treats & Baking Cookbook".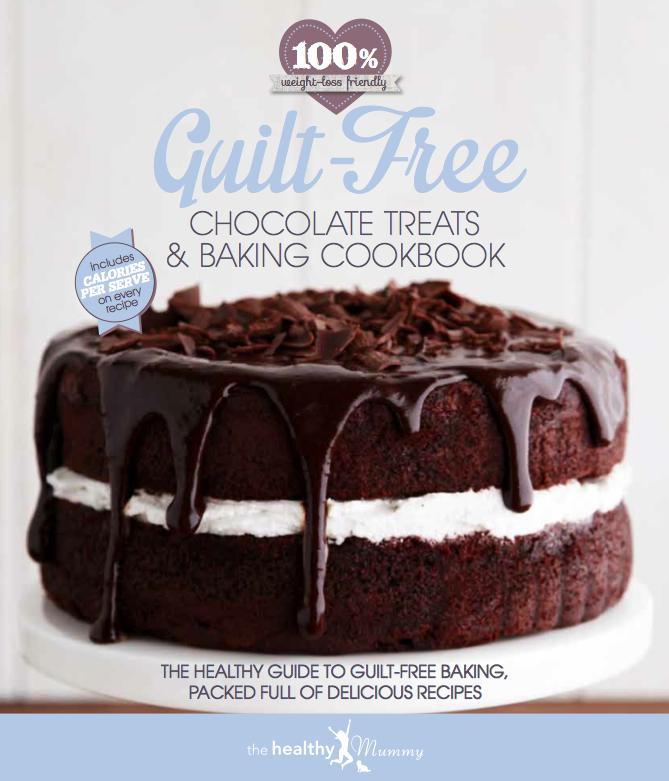 The recipe book is packed full of delicious recipes (Chocolate ones, Savoury ones and non Chocolate Baking ones) for you to make that won't ruin your weight loss plan and as the recipes are so much healthier than standard cake recipes, you and your family can enjoy them knowing that they are much better for your overall health – and much lower in sugar, fat and calories too.
The sweeteners in the recipes include Natvia, coconut sugar, agave, stevia, honey and xylitol.
Some of the delicious recipes include Ricotta Cheesecake, Chocolate Fudgebites, Indulgent Chocolate Cake, Chocolate Dipping Sauce, Apple Crumble, Muffins, Low Fat Scones, Banana Bread, Chocolate Cookies, Pancakes, Fruit Loaf, Chocolate Cup Cakes, Chocolate Mousse, Chocolate Slice, Fruit & Nut Choc Bites, Chocolate Pudding, Gluten Free Chocolate Cake, Coconut Chocolate Treats, Chocolate Smoothie fixes and LOTS more.
Each recipe is easy to make, lists calories per serve and can be enjoyed by the whole family. The book can be previewed here.
For further information, high res images, book extracts, giveaways, books or interviews, please contact:
Rhian Allen – P: 02 8094 8775  - M: 0410 869354 - E: [email protected]
Other products in the Healthy Mummy Range include the 28 Day Diet & Exercise Plan, The Post Pregnancy Exercise DVD, The Healthy Mummy Smoothies, The Calorie Bible and The Summer Cookbook
Contact Profile
Keywords
Healthy Chocolate Baking, Healthy Eating, Healthy Recipes, Recipes For Healthy Living, Low Fat Baking Recipes, Low Fat Chocolate Recipes, lose baby weight, Recipes to lose weight
Categories
Sharing
More Formats
View QR Code