Melbourne girl now 2 time Australian Pole Dance Champion
Thursday, November 14th, 2013
Former Australian Champion has just taken the crown yet again!
Melbourne girl 'Cleo The Hurricane' has taken the Pole Dance world by storm as she takes the title of 'Miss Pole Dance Australia 2014' making her a 2 time Australian Champion. It was a fierce competition on Saturday night in Sydney, but Cleo managed to wow the judges and audience with jaw dropping tricks, extreme flexiblity and strength, amazing stage presence and use of a flamethrower!
Cleo is now an international star in the Pole Dance World, having toured the US, Canada, Asia and Europe teaching and performing her Art. She is nominated for instructor of the year with the IPC (International Pole Championship), has her own brand of Pole Dance wear, a fitness/flexibility DVD entitled 'Rockin' Legs N Abs' and has just got back from Berlin where she had a 2 year contract with one of the biggest theatres in the world; 'Friedrichstadt Palast' in Berlin. She is one of 2 Australians to ever win a title more than once. The other being Felix Cane who is a world champion and solo artist for Cirque Du Soleil in Las Vegas.
Pole Dancing once known to be associated with strip clubs, is now one of the most popular forms of fitness for women especially in Australia. It is a performance art that requires significant strength, flexibility and endurance and is now seen as mainstream entertainment.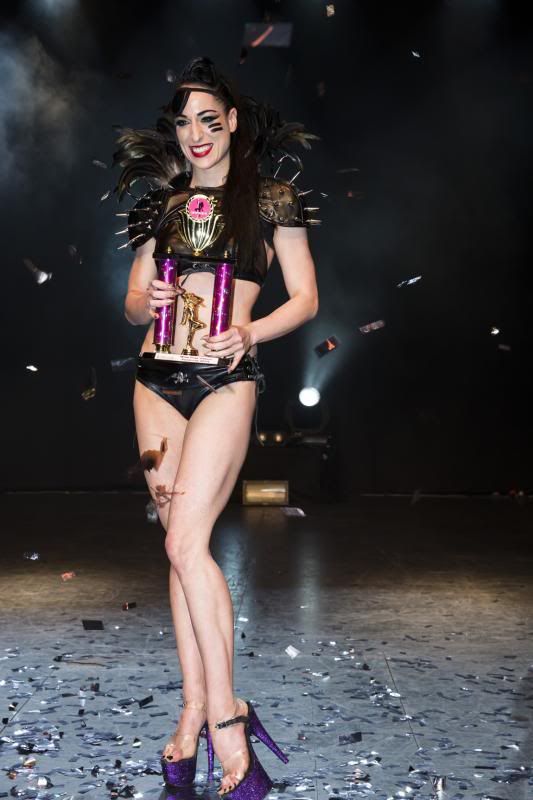 File Library
Contact Profile
Keywords
melbourne, pole dance, sport, cleo the hurricane, miss pole dance australia 2014
Categories
Sharing
More Formats
View QR Code