Criminal lawyer slams new consorting laws (bikie laws)
Thursday, May 10th, 2012
Experienced Criminal Lawyer, former Police Officer and Police Prosecutor, Peter Proctor, says that the new Consorting Laws are unnecessary and could be open to abuse by the Police.

Mr Proctor, who is the principal of Parramatta Criminal Law firm, Proctor & Associates, says that the introduction of the new Consorting Laws, or as some refer to them, "bikie laws" or "anti-bikie laws", will very likely subject innocent members of the public to unnecessary questioning by Police; investigation by way of intercepts on their phones; and listening devices being planted to record their conversations with other persons who are "convicted offenders" - just because they are 'hanging out' with them.

This law defines a convicted offender as someone who has been convicted of an indictable offence.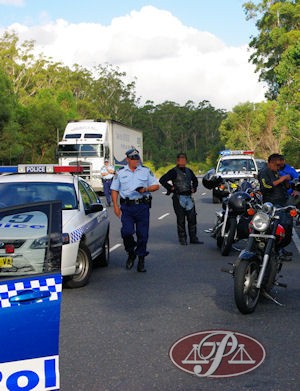 Mr Proctor says "It doesn't matter how long ago the person was convicted, the offence might have been a minor shoplifting offence, a receiving offence or a common assault - irrespective of how long ago the conviction was entered - that person is, according to this law, a convicted offender".

Not restricted to personal consorting, this new offence can be committed by electronic or other means. This means that the offence can be created by habitually emailing or telephoning the convicted offender(s).

Being an indictable offence, with a maximum penalty of 3 years imprisonment and/or a fine of 150 penalty units, there is no time limitation as to when a charge can be brought. Previously it had to be brought within 12 months.

The offence requires that the person 'consorted' with two 'convicted offenders', either separately or together; that it occurred on two separate occasions; and on each occasion, a police officer has warned that person, that the persons he was consorting with, are convicted offenders.

Mr Proctor says "The innocent party could be a lifetime friend, workmate, sporting associate or family member of one or more of the convicted offenders."

Under this law, if police want to acquire some intelligence on this 'convicted offender', they can apply for a warrant to intercept calls of the 'innocent offender' on the basis that this innocent offender is 'consorting' with two 'convicted offenders'.

"It seems to me that this is really what this legislation is all about" Mr Proctor continued. "It's not that the Police are concerned that innocent Harry hangs out with convicted offender Steve and at other times he hangs out with convicted offender Tom. The reality is that police want to know what Steve and/or Tom are up to, so they target innocent Harry and place intercepts on his phone, or listening devices at a set location, in order to see what information they can glean about Steve's and/or Tom's activities. Whether Harry will previously have had two warnings by police, that he is consorting with two convicted offenders before the warrant is issued and put in place, is anybody's guess".

Initially, Harry might not even have known that Steve and Tom had criminal convictions, and his association with them was purely friendship.

Mr Proctor is concerned that at the end of the day, these laws simply brand innocent parties - put them before a court for simply associating with persons, and then the onus is on them to satisfy the court that the consorting was reasonable in the circumstances.

Mr Proctor opines "one would have thought that Police have quite sufficient powers to obtain the 'intell' they need on people of concern. There doesn't seem to have been any difficulty to date".

Despite the fact that a defence is provided in the legislation, family members, workplace associates, education associates, medical associates and legal associates should be EXEMPTED from this law rather than potentially being charged and then having to raise a defence that any consorting was reasonable in the circumstances.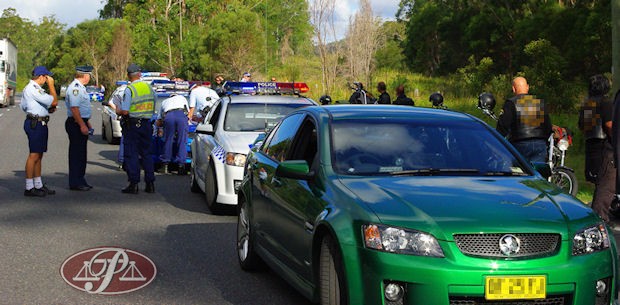 The concern is that this new consorting legislation will simply place innocent people in positions of embarrassment. Imagine if you are in the Olympic swimming team and told to keep away from Nic D'Arcy because he is a convicted offender. It might be said that this is not what the legislation is aimed at. That might be true, but see how easily innocent persons can be unintentionally embraced within the ambit of the criminal law through legislation that would have better been left alone.

Mr. Proctor says "After 30 years in the law, I have never known of a charge of 'consorting' being preferred against anyone - so why the big push now".

It's disappointing to see the O'Farrell administration following the knee jerk policies of the Carr administration on Law and Order issues.
File Library
Contact Profile
Proctor Criminal Lawyers Parramatta
---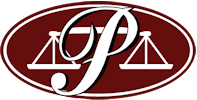 Proctor & Associates is dedicated to excellence and has a team of lawyers who take a client centred approach to the practice of law.
Parramatta based Criminal Lawyers, Proctor & Associates, can assist you in a wide range of legal services in various areas of the law. The Firm places particular emphasis on Criminal Law, Conveyancing, Family Law, Traffic Law, Debt Recovery and Estate Planning. For further information, please visit our home page for a more extensive list of the legal services available to you.
---
Peter Proctor
P: 02 9687 3777
W:
www.proctorlaw.com.au
Keywords
criminal lawyer, bikie laws, consorting laws, Parramatta lawyer
Categories
Sharing
More Formats
View QR Code